TV 2 Broadcast ID
Dynamic visuals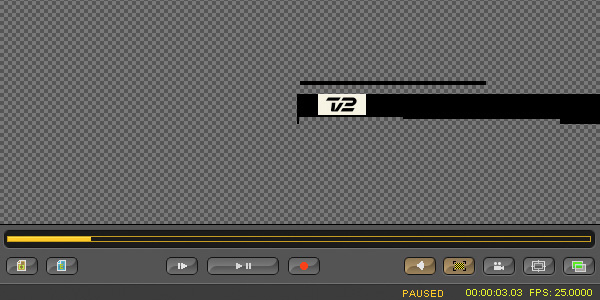 [040501] Design of new broadcast identity in collaboration with TV2Design and Mikkel Koser + Development of custom software to automate the creation of the breakers/idents.
Read more...
Fur
shader trick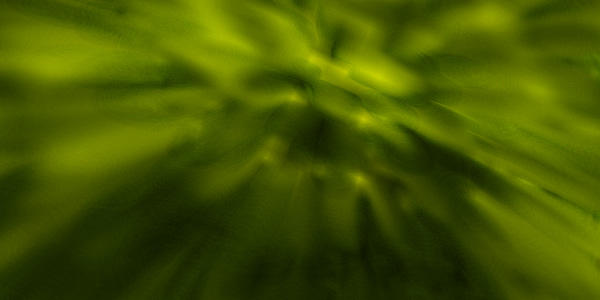 [050412] Smal experiement in Director, trying to fake procedural shaders.
Read more...
Spring
mesh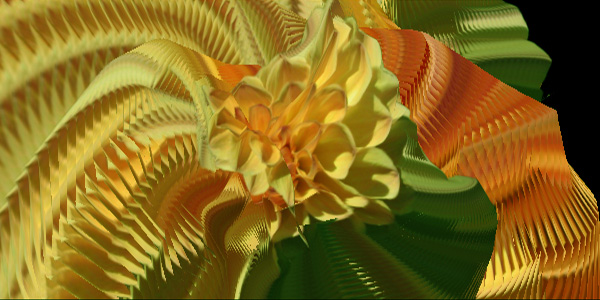 [050311] Part of a row of sketches for the Prada waistdown exhibit.
Read more...
PRADA WaistDown
Exhibiting skirtness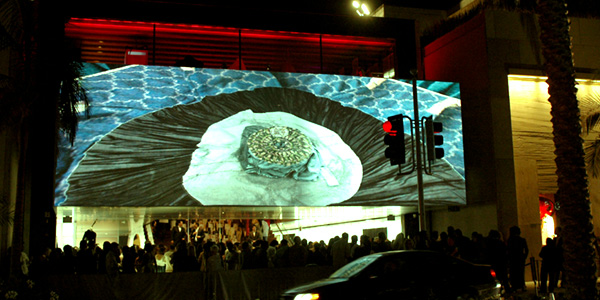 [050913] Projections for the opening of the PRADA Waistdown exhibition in Los Angeles.
Read more...
Prada shop, show, web
Various 2004-2005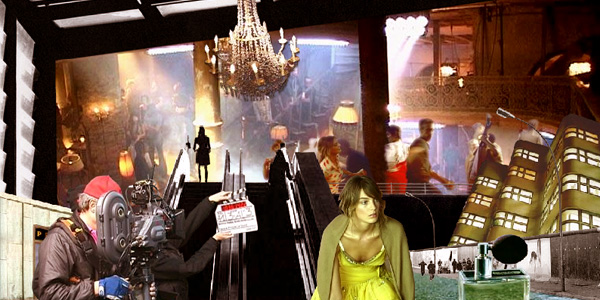 [051114] Projects for PRADA 2004-2005
Read more...
TV 2 Sporten
Smart broadcast graphics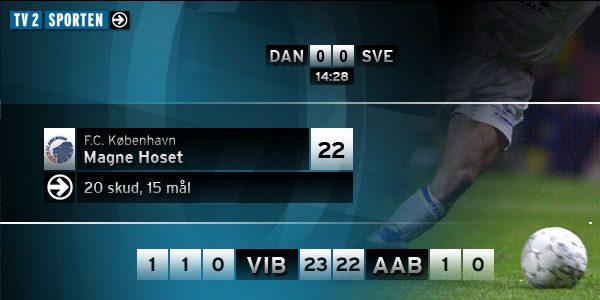 [061204] Realtime graphics for TV2Sporten
Read more...
Autostadt Mobiglobe
Touchscreen installation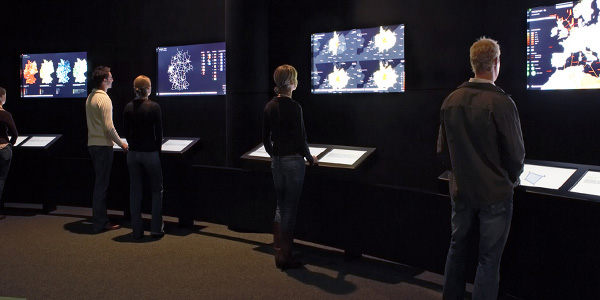 [061120] Media installation on automobility - interactive visualizations powered by unity. Hosoya Schaefer Architects, Zürich, teamed up with Shiftcontrol, Copenhagen, and Büro Destruct, Bern, to create a media installation on automobility for Autostadt Wolfsburg, a subsidiary of Volkswagen.
Read more...
Interactive TV in Dubai
"Jawna" - for Al Aan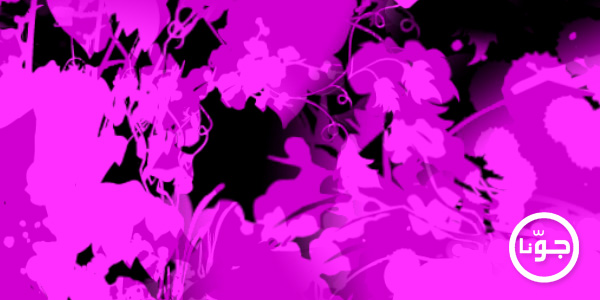 [061222] A tv-channel targeted at young women in the arabic world, that will facilitate a fun, relevant and interactive platform - an innovative combination of information an entertainment - the first of it's kind in the region.
Read more...
ANAN Fishpond
Artificial creatures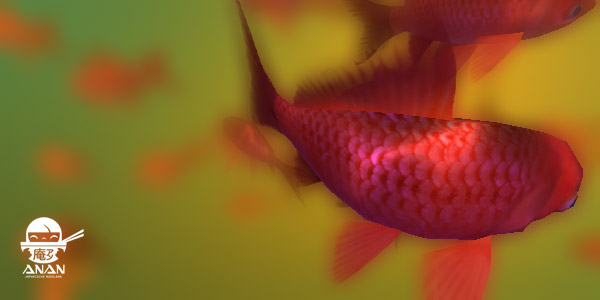 [070424] Realtime animation and content system for the Hosoya Schaefer Architects designed "ANAN Japanische NoodleBar" in Autostadt, Germany.
Read more...
Suddenly seeing myself
QuartsComposer and iSight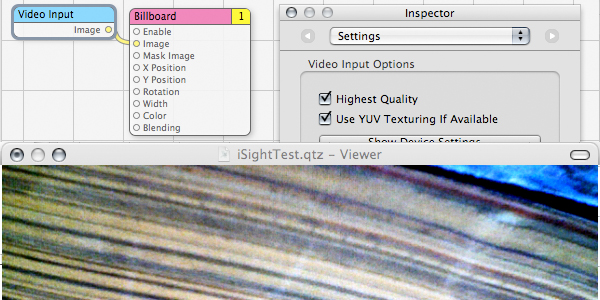 [070505] Your own online mirror.
Read more...
Cloth and lights
Coded in Unity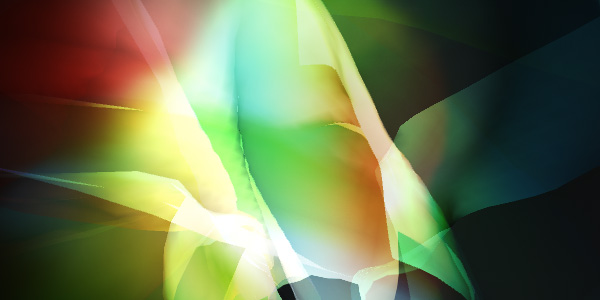 [070516] ClothCode iteration
Read more...
PublicService07
Realtime visualizations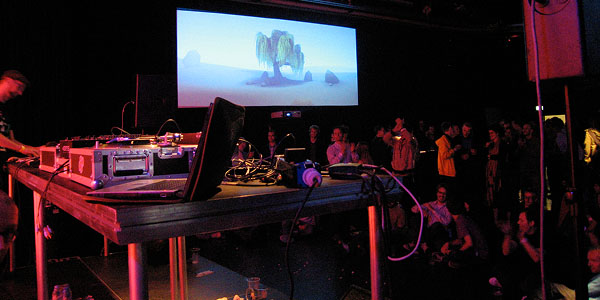 [070820] Combining the themes 'public service' and 'shiftcontrol' called for an experience design that bridged the gap between the performing musician and the audience.
Read more...
New Holmenkollen
Visualization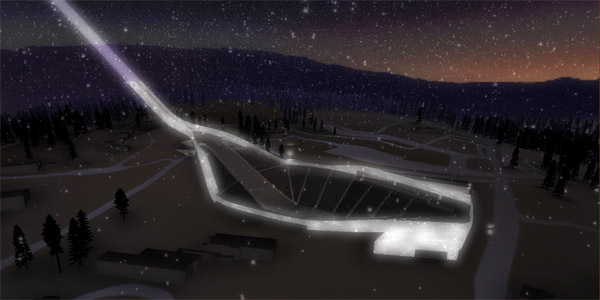 [071003] Shiftcontrol teamed up with JDS Architects to help visualize their winning proposal for the New Holmenkollen Ski Jump in Oslo, Norway.
Read more...
Innovation Lab
The Karma Generator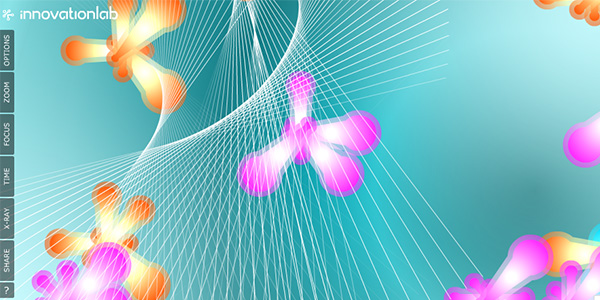 [080131] "... an identity where live data is used for generating all visual elements in realtime and on-the-fly: no static imagery would exist. Instead visual elements are generated whenever they are needed, and thereby reflects the present state of the company. Always dynamic, always changing..."
Read more...
Virtual Design Tool
Trade Fair Installation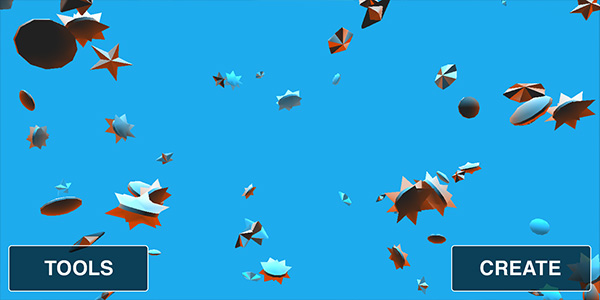 [080208] The touch screen based "Deco Design Tool" enables users to create virtual designs and have them applied to - in this case - a virtual storage box. The client, Curver (manufacturer of plastic home products) ordered the tool to generate attention and sales leads at trade fairs.
Read more...
BBC FM&T
at the O2 Arena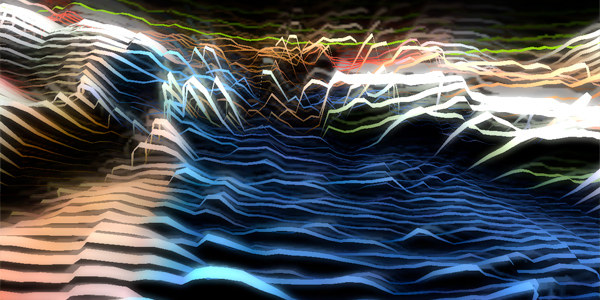 [080603] Toke Barter from London based Radarstation approached us with an ambitious open mind and the roadmap for the Future Media & Technology division of BBC in hand. Task: Transform the static strategic lines on paper into audience reactive visuals for the upcoming event to be held in the O2 Arena (aka The Millennium Dome) in London. Conceptually anchored to the colored lines in the roadmap, we developed a visual language articulated by algorithmically drawing line representations of text and imagery.
Read more...
TV2 Sporten
On-air graphics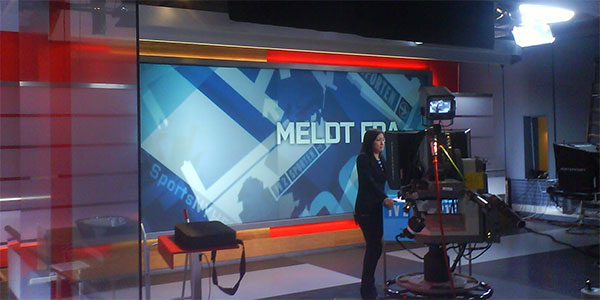 [080707]
Read more...
Unite08
Visual identity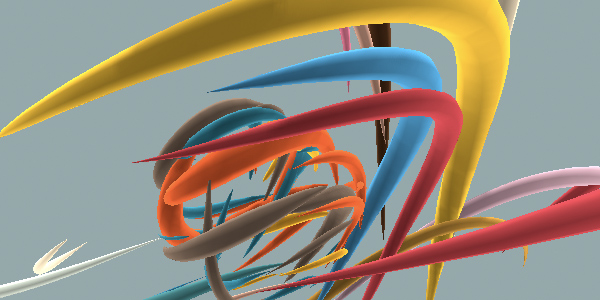 [081021] Visual Identity for the second annual Unity DeveloperConference
Read more...
Happy
new year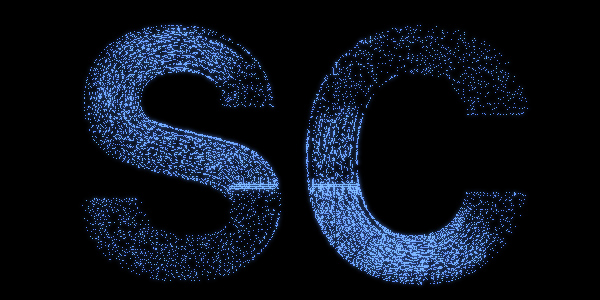 [081219]
Read more...
P3 Guld'09
Koncerthuset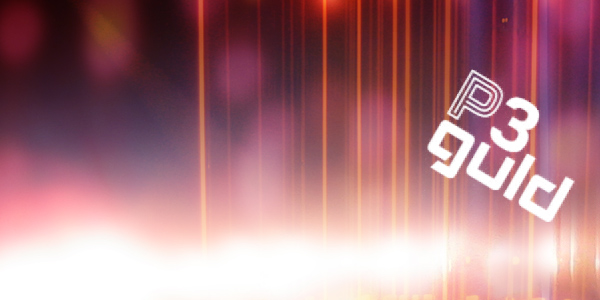 [090122]
Read more...
Today I Died
Interactive Installation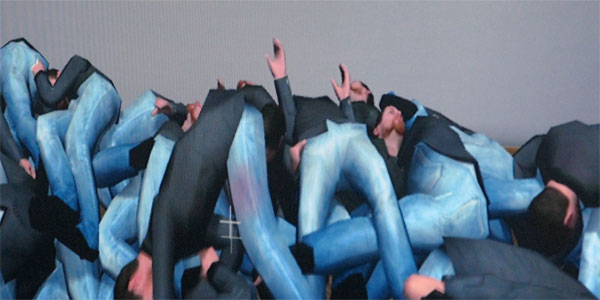 [090330] Shiftcontrol helped video artist Jacob Tækker on his latest piece 'Today I died', created for the exhibition 'No Place To Hide' at SNYK. The piece is Jacob's first interactive installation and was realized using the game engine Unity.
Read more...
COP15
motion logo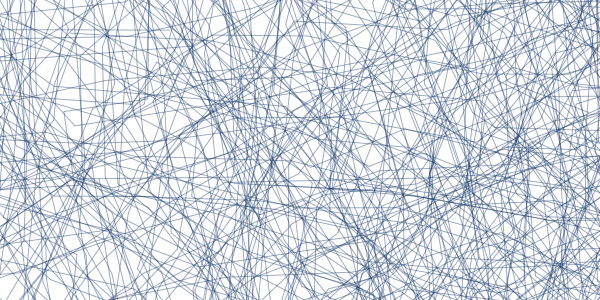 [091210]
Read more...
RE-NEW
youmatter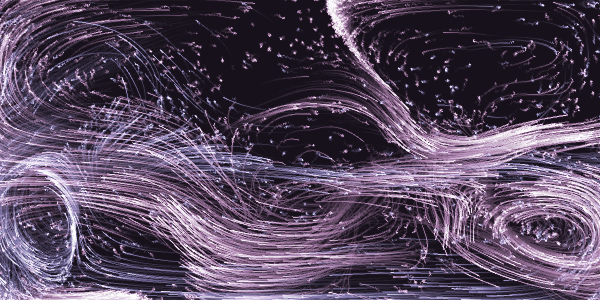 [090518]
Read more...
unite09
Unity Developer Conference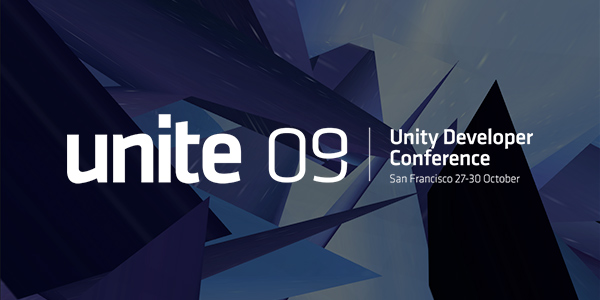 [091027]
Read more...
CO2 Power Play
Arcade game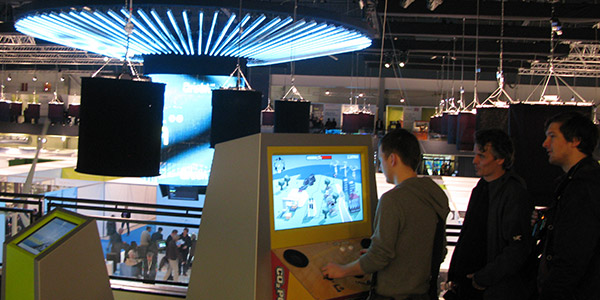 [091101] As part of the Bright Green Expo shiftcontrol and Experimentarium created CO2 Power Play - an arcade game on energy production.
Read more...
Route Planning Game
The Climate Box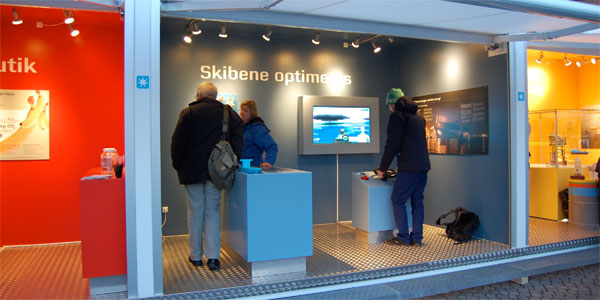 [091001] Shiftcontrol teamed up with Experimentarium for the project Climate Box - an effort by A.P. Møller - Mærsk to inform the public about their commitment to reduce CO2 emissions.
Read more...
KuratorTool
Online Virtual Curation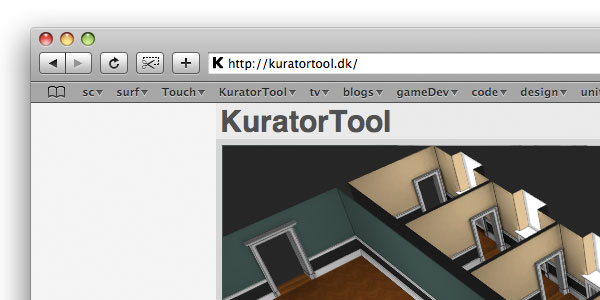 [090612] KuratorTool is a web-based, social 3D tool built as a teaching platform on the subject of curation and museology. The project was initiated as a pilot to explore the possibilities of using an online platform in an educational context, allowing users to create, share and discuss exhibitions.
Read more...
CPH:PIX
FESTIVAL IDENTITY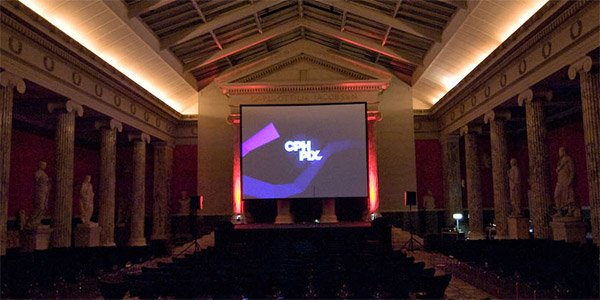 [090417] For the first annual CPH:PIX film festival shiftcontrol contributed by bringing life to the festival identity created by e-types.
Read more...
DR COP15
CLIMATE GREETINGS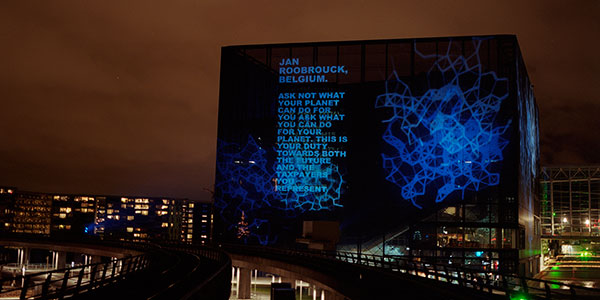 [091207] For the first time ever real-time graphics has lit up the facade of the DR Concert Hall.
Read more...
Lyden
af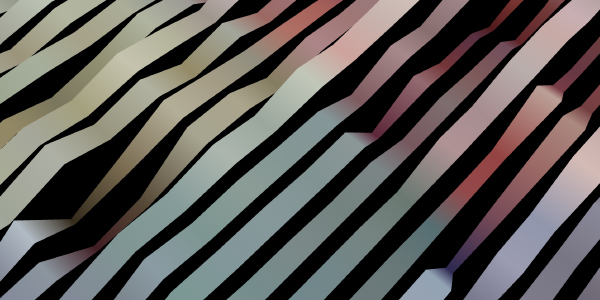 [100315]
Read more...
Butterfly
Malmø Stadsbibliotek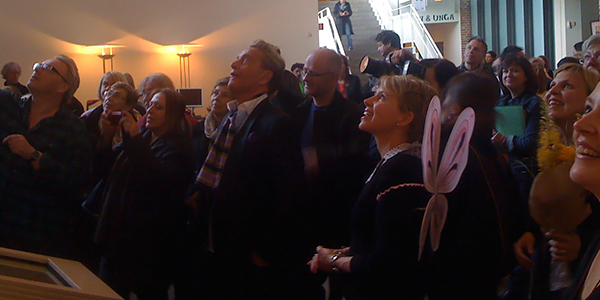 [100412]
Read more...
soundfields
landscapes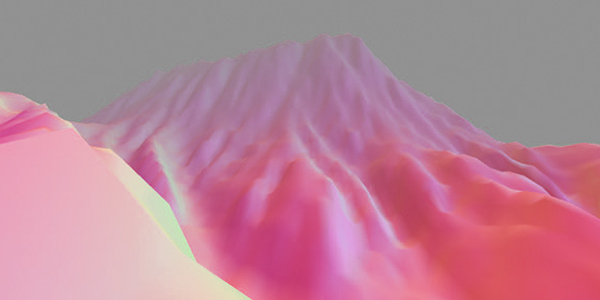 [100302]
Read more...
Election
10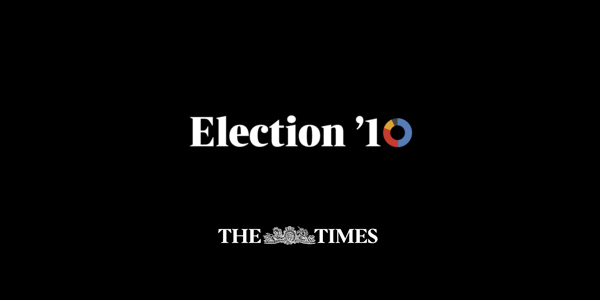 [100401]
Read more...