Route Planning Game
The Climate Box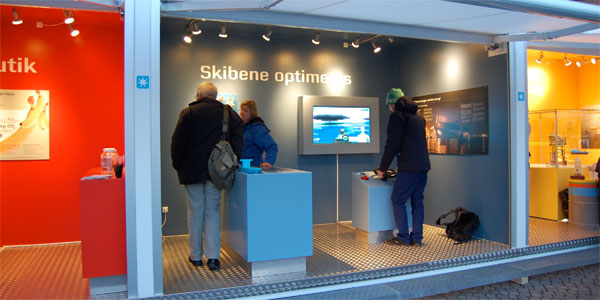 [091001] Shiftcontrol teamed up with Experimentarium for the project Climate Box - an effort by A.P Møller - Mærsk to inform the public about their commitment to reduce CO2 emissions.

Leading up to the COP15 Conference, Experimentarium converted a standard shipping container into an information space designed to show what A.P Møller - Mærsk does for the environment. Full of activities for young and old, one of the attractions was a game on route-planning, created by shiftcontrol.

The game was designed as a simple shipping route simulator, where players competed in guiding the worlds largest container ship - the Emma Maersk - across the Atlantic ocean using as little fuel as possible. This turn-based game let players control course and speed of the ship over a set of legs, eventually taking them all the way from Newark to Rotterdam. Storms, traffic and other obstacles should be avoided and the player needs to plan ahead in order to get the most out of the trip.

Complete with physical steering-wheel and throttle the game is controlled from a small bridge built into the Climate Box. The game itself was developed in Unity and the application was connected to an Arduino board handling inputs.

The project was developed in collaboration with Kim Hansen.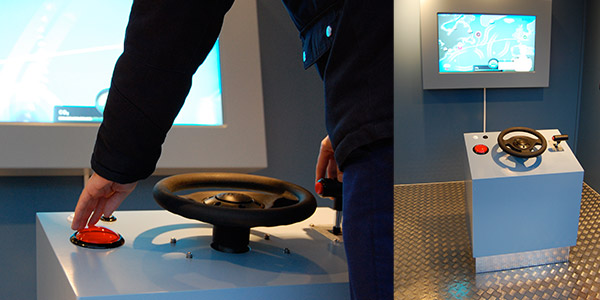 Back