Young designers' web
Lynfabrikken.dk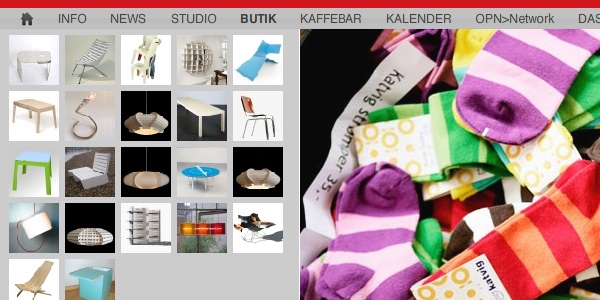 [050701] Lynfabrikken, "The Lightning Factory", a young designers collective needed a web site to communicate products, news, facilities, etc to designers, their clients, and the surrounding society. Shiftcontrol created their new site and the backend needed for easy updating.
Read more...
Stock Photo Gallery
Photographer web tool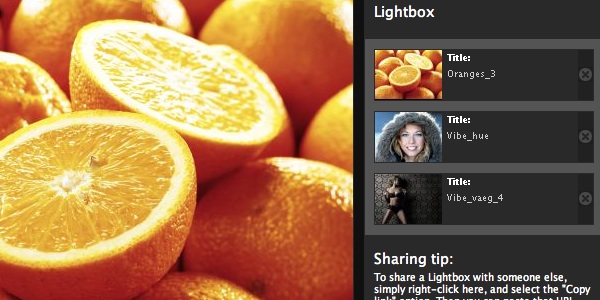 [070101] A tool for automatic creation of advanced web galleries with zero administration. The tool is targeted at pro photographers in need to present stock photos for potential clients.
Read more...
KuratorTool
Online Virtual Curation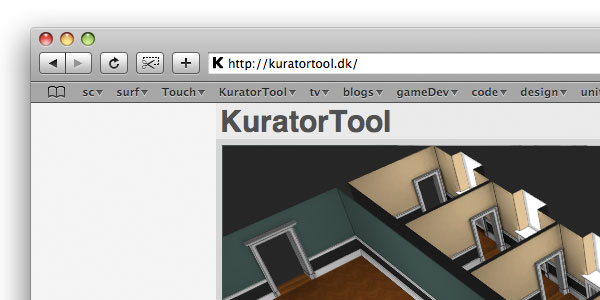 [090612] KuratorTool is a web-based, social 3D tool built as a teaching platform on the subject of curation and museology. The project was initiated as a pilot to explore the possibilities of using an online platform in an educational context, allowing users to create, share and discuss exhibitions.
Read more...
Rasmus Koch
Studio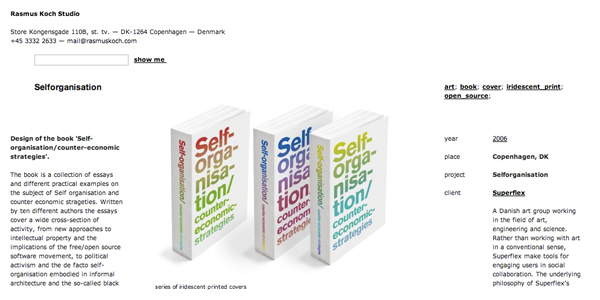 [100504]
Read more...