Innovation Lab
The Karma Generator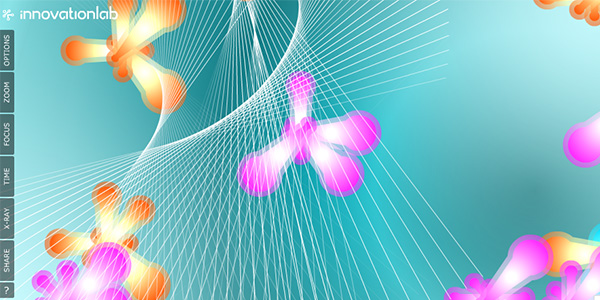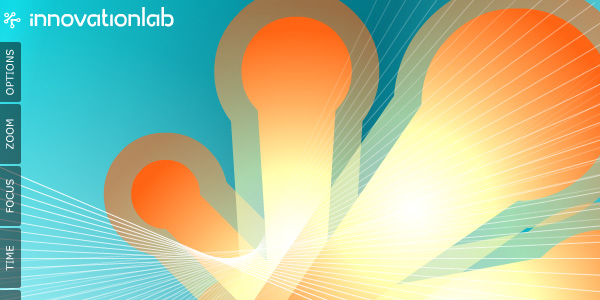 [080131] How can one truly visualize an organization? This was the question design agency Odd Fischlein approached us with in the fall of 2006. They were working on a new visual identity for leading Danish innovation consultancy Innovation Lab. Their concept was to root the identity in real data.

This ambition fit well with shiftcontrol's focus on realtime generated elements, responsiveness, data visualization, and networked systems.

Concept
Together we developed the concept for an identity where live data would be used for generating all visual elements in realtime and on-the-fly: no static imagery would exist. Instead visual elements would be generated whenever they were needed, and would thereby reflect the present state of the company. Always dynamic, always changing.

The background for this concept was that Innovation Lab had already decided that their communication strategy for 2008 would be to "go personal" inspired by the trend of employee branding, and that the visual brand of an innovation consultancy must communicate innovativeness.

After researching on a number of digital data sources (employee location via triangulating mobile phone position, tracking email traffic, etc), we ended up focusing on employees, projects, events, and website traffic.

Employees are represented as "flowers". The shape reflects the individual's personality by using the Myers-Briggs Type Indicator (MBTI) tests). Their color is derived from the type of work they do

Projects are represented as clouds of workers

Events (4-6 per year) are represented by the background color. The color intensity increases with the colmination of the event

Website activity (representating the outside world interacting with the company) is visualized by white track-lines on the screen
Applications
We developed a stand-alone flash application for grabbing screenshots to use in publications and other print based media. We developed a number of controls for the application to enable users to create the needed graphics: pan, zoom, time-travel, select person, select project, view "x-ray", etc. The "x-Ray" control enables users to look into a less "styled" version of the application and thereby see more of the "raw" data.

We also developed the possibility to share a certain view via bookmarks, emails and customizable embed-code (a'la YouTube).

Later we simplified the application to fit the Innovation Lab website. but still giving users and administrators the tools to zoom, pan, time-travel, focus, x-ray, and share/embed. The final result can be seen here: Innovation Lab website.

Video of the Karma Generator


Karma Generator for Innovation Lab from Bo Madsen on Vimeo.
Credits
Client: Innovation Lab. "Innovation Lab works to translate the latest technological developments into hands-on experiences and meaningful scenarios. Innovation Lab interprets the meaning of technology and makes technology meaningful for all of us".

Concept development: Odd Fishlein, shiftcontrol

Design: Odd Fischlein (visual design), shiftcontrol (interaction design)

Programming: shiftcontrol

Technologies: Flash 8, flash 9, actionscript, APE (Actionscript Physics Engine), json

Special mention: MBTI, Myers-Briggs Type Indicator is a personality questionnaire designed to identify certain psychological differences according to the typological theories of Carl Gustav Jung.
Curious?
For more info on this project, please contact partner Bo Madsen, +45 28 88 21 23, office@shiftcontrol.dk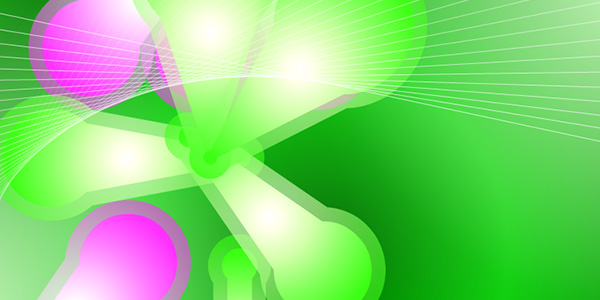 Back