CO2 Power Play
Arcade game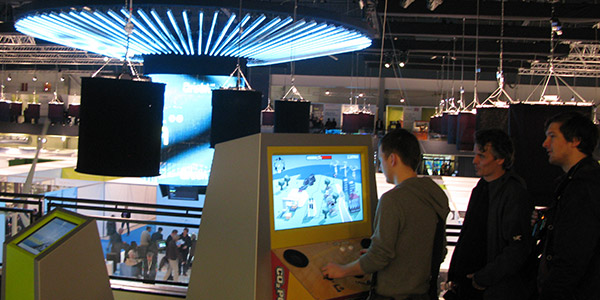 [091101] As part of the Bright Green Expo shiftcontrol and Experimentarium created CO2 Power Play - an arcade game on energy production.

When Experimentarium was tasked with creating an exhibition on energy for Denmark's leading energy production company Dong, they turned to Shiftcontrol for help in creating an arcade game as part of that exhibition. Premiered at the Bright Green expo during the COP15 conference, the exhibition included a range of activities exploring various aspects of energy production.

With a playful visual style developed by Piotr Bromblik coupled with a stress inducing control scheme, CO2 Power Play takes a humoristic approach to a serious task - environmentally friendly energy production. In this case the balance between production and consumption, something Dong refers to as the intelligent energy net.

The goal of the game is to keep a city supplied with electricity within a specific CO2 quote. The inhabitants of the city are unsatisfied when there's a shortage of electricity while an overproduction will eat away on the CO2 quote. With three energy sources controlled by unique handles the game is all about multi-tasking and eye-hand coordination.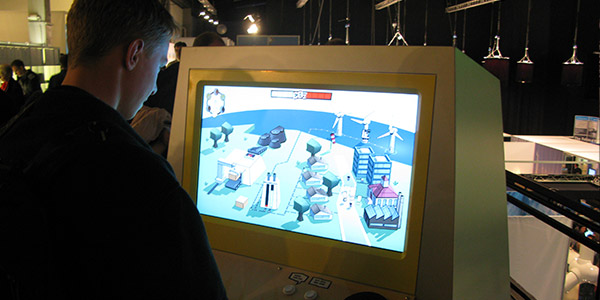 Back