TV2 Sporten
On-air graphics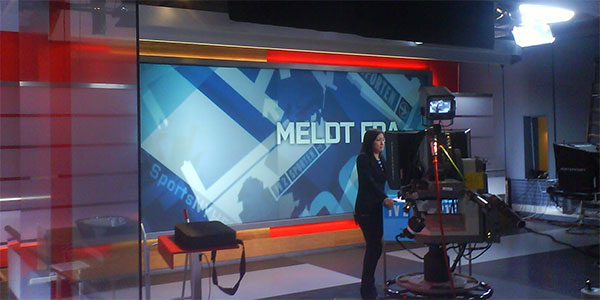 [080707] Brand new look for TV2 SPORTEN including a completely new graphics package, all new studio interiors and shiftcontrol powered animation.

The new look for TV2 SPORTEN went on air in early April 2008 and shiftcontrol had a hand in the development and implementation in VizRT, the industry standard in real-time 3D for broadcasting. Replacing a design dating back to 2005 the new look was long over due, and came together with a technology upgrade moving TV2 completely over to VizRT.

Long time collaborators
Shiftcontrol has worked closely with TV2 since 2004 giving both creative and technical input on a wide range of projects and have been part of the on-going effort to move over all broadcasting to the VizRT platform since early 2006. This commitment started with one of the VizRT pilot projects at TV2, moving all OB (Outside broadcast) production over to VizRT. The new sports graphics package, developed by graphic designer Anders Korsbæk at TV2 and taken through its paces for the first time for the UEFA EURO 2008 Championship marks the final step of that move.

Continuing our previous work
Animations for TV2 SPORTEN is loosely based on our previous work with TV2, focusing on the information displayed while keeping on-screen elements to a minimum and using transitions as focus giving cues rather than effects. The package differs from the OB package in that its got a higher branding priority as it is the base for all sports graphics on TV2 and as such comes with a different set of requirements.



The graphics package was part of a bigger project that included all new studio interiors with a back-projected graphics wall and a big LED screen for mood setting and branding graphics.

Credits

Client: TV2 Sporten

Graphic Design: Anders Korsbæk

Animation: shiftcontrol & Anders Korsbæk

VizRT implementation: shiftcontrol

Technical consulting: Adi Strichman


Curious?
For more info on this project, please contact partner Patrik Svensson, +45 29 80 00 95, office@shiftcontrol.dk
Back